Call today for your Free Initial Consultation.
Covid -19 Update
As we face these uncertain times we hope that you and your family are well. We assure you that Sadow & Froy will continue operations throughout this event.
For your convenience, potential clients can sign up electronically, and don't have to come into the office in person to go through this process.
Contact our office at 770-984-8900.
Our expertise is in the area of workers' compensation law. But we think it is important for you to know that over the course of our careers, we have developed relationships with outstanding attorneys throughout Georgia who practice in many other areas of the law. If you, a family member, or a friend needs legal assistance, we would be honored to put you in touch with a top trial attorney who will provide the highest quality legal representation in the following areas:
Car Accidents
Medical Malpractice
Personal Injuries
Products Liability Cases
Slip and Fall Accidents
Tractor-Trailer Accidents
Wrongful Death Cases
Atlanta Georgia Workers' Compensation Attorneys
Getting injured on the job is one of the most difficult times in your life. Injured workers in Georgia face a system where insurance companies routinely deny legitimate claims, delay payment of income benefits, refuse to approve necessary medical treatment, and offer lowball settlements to those who do not have legal representation.
Celebrating 29 Years
In January 2021, we celebrated the 29th anniversary of the opening of the offices of Sadow & Froy.
Experience & Results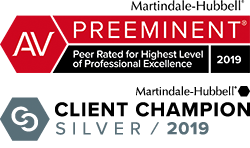 The lawyers at Sadow & Froy have represented workers with serious and Catastrophic injuries for over 28 years. We have had particular success handling cases involving spinal cord injuries, traumatic brain injuries, amputation injuries and complex regional pain syndrome. Our aggressive and dedicated approach, combined with our accessible and consistent client service, make us recognized leaders in the workers' compensation community. We are known for fighting to improve the lives of injured workers and for providing high quality and compassionate representation. To find out how we can be of assistance in your case, please contact our office to arrange for a free initial consultation.
Susan J. Sadow has over 130 5-star reviews on avvo.com, an online legal reviews site. Click here to view.
Both Susan J. Sadow and Heather D. Froy have received Clients' Choice Awards on avvo.com. Click here to view.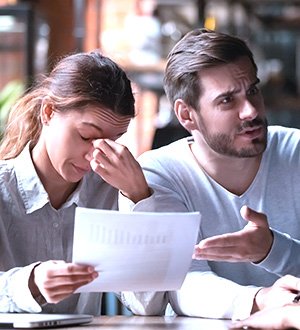 ARE YOU TIRED OF:
Late benefit checks?
Delays in approving your medical treatment?
Adjusters not returning your calls?
Insurance companies giving you the runaround?
If so, our firm can help! Workers' compensation is a complex and specialized area of the law. There are many pitfalls for the unwary. Facing the workers' compensation system alone can be a very frustrating and overwhelming process. Injured workers in Atlanta and throughout Georgia who hire us feel confident knowing that we have over 47 years of combined experience exclusively handling workers' compensation claims.
AGGRESSIVE AND WELL-RESPECTED
WORK-RELATED INJURY HELP
The workers' compensation legal community in Georgia is a small one. Our Atlanta workers' compensation peers know that attorneys Susan J. Sadow and Heather D. Froy are straightforward, honest and aggressive female lawyers who strive to obtain the maximum recovery for each of their clients. Susan J. Sadow is among the five percent of all lawyers in Georgia who have been recognized as a Georgia Super Lawyer by Atlanta magazine.
When new clients come into our office with a workplace injury, we immediately take action to ensure that their claims are properly filed. It is a very important part of our job to listen carefully to our clients and provide them with expert guidance.
We routinely handle a wide range of catastrophic injuries and we can help you understand your rights and what workers' compensation benefits are available to you. We take pride in our ability to advise you every step of the way. Our Workers' Compensation Do's and Don'ts page contains critical information every injured worker should read before proceeding any further with a claim.

WE ARE IN IT TOGETHER!
Contact Atlanta workers' compensation lawyers Susan J. Sadow and Heather D. Froy today. If you have been injured on the job and need legal assistance with your workers' compensation claim, let us help. We strive to ensure that the insurance company pays you on time for your injuries. Get in touch with our office by phone at 770.984.8900 to set up your free initial consultation and talk personally with attorneys Susan J. Sadow and Heather D. Froy.