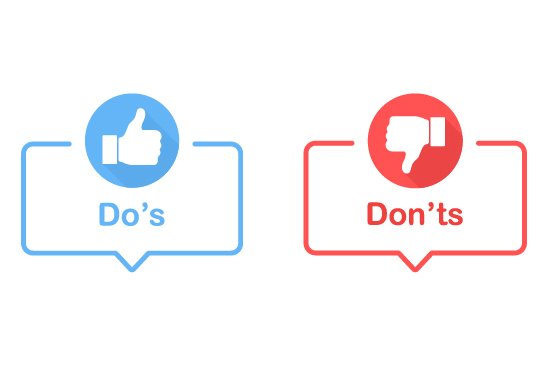 Workers' Comp Do's and Don'ts
TENACIOUS ATLANTA, GEORGIA WORKERS' COMPENSATION BENEFITS ATTORNEYS
If you have been injured on the job, there are many factors you must consider in order to be certain that your workers' comp claim is accepted as compensable. Under the guidance of attorney Susan J. Sadow, our staff at the office of Sadow & Froy has been advising clients regarding their workers' compensation claims in the Atlanta area and throughout the state of Georgia since 1981. Contact our office to arrange for your free initial consultation.
---
THE FOLLOWING ARE TEN DO'S AND DON'TS EVERY INJURED WORKER SHOULD KNOW:
DO report your accident to your immediate supervisor as soon as possible after it takes place. Ask your supervisor to make a written report of the incident and give you a copy.
DO ask your employer for a copy of the panel of physicians after you have been injured on the job. You have the right to select a doctor from the panel to treat you for your injuries. Your employer does not have the right to select a doctor for you. We will review the panel and advise you which doctor is best for you.
DO be aware of your actions. The insurance company has the right to place surveillance on you at any time during your case.
DO consult with an attorney as quickly as possible after your on-the-job injury. The earlier an attorney can get involved in your case, the more the attorney will be able to accomplish for you. We have handled thousands of cases and will get your case moving along quickly.
DO hire an attorney who can help you get treated by a specialist who will provide you with the highest level of care. The doctor who becomes your authorized treating physician will have a tremendous impact upon both the success of your surgery and the final value of your case. Attorney Sadow has spent her entire career practicing in Georgia and has an excellent working knowledge of the different medical providers and their reputations.
DO keep all appointments with your doctors and physical therapists. If you cannot keep an appointment, call ahead of time and reschedule. The insurance company will try to suspend your weekly income benefits if you routinely miss your appointments.
DO hire an attorney who is honest and well-respected, even by her adversaries. Susan J. Sadow has spent over 36 Years developing excellent working relationships with adjusters and the workers' compensation community.
DON'T go to your family doctor for treatment of your work-related injuries. You must be treated by a "panel physician" in order to receive income benefits if your doctor takes you out of work.
DON'T give a recorded statement to the insurance company without consulting an attorney first. What you say could jeopardize your claim. We can help you determine if a recorded statement is required, properly prepare you beforehand, and participate in the entire process.
DON'T quit your job after your accident takes place. If you do, it will seriously decrease the amount of any settlement that you may be entitled to receive.
DON'T wait until just before settlement to hire an attorney. Attorney Sadow's early involvement will increase the strength of your case. She will carefully manage your medical treatment and make sure that all of your needs are met. She has evaluated and successfully settled thousands of cases.
WE ARE IN IT TOGETHER!
Contact our office by phone at 770-984-8900 if you have been injured on your job and need help with your workers' compensation claim. We offer a free initial consultation and can assist you in making sure you get compensated for your injuries and receive your benefits in a timely manner.