Contact us today for your Free Initial Consultation. We are here to help!
Workers' Comp Tip: Should you accept a settlement offer?
Workers' Comp Tip: Physical therapy after injured on the job
Workers' Comp Tip: Working with Nurse Case Managers
Our Results Speak Volumes
Quadriplegic
$2.95 million
settlement
Failed Back Surgery
$1.1 million
settlement
Brain Injury
$2.2 million
settlement
30+ Years of Experience Counts!
In January 2022, we celebrated the 30th anniversary of the opening of the offices of Sadow & Froy. We have had particular success handling cases involving spinal cord injuries, traumatic brain injuries, amputation injuries, and complex regional pain syndrome. Our aggressive and dedicated approach, combined with our accessible and consistent client service, make us recognized leaders in the workers' compensation community.
To find out how we can be of assistance in your case, please contact our office to arrange for a free initial consultation.
Susan J. Sadow has over 130 5-star reviews on avvo.com, an online legal reviews site. Click here to view. Both Susan J. Sadow and Heather D. Froy have received Clients' Choice Awards on avvo.com. Click here to view.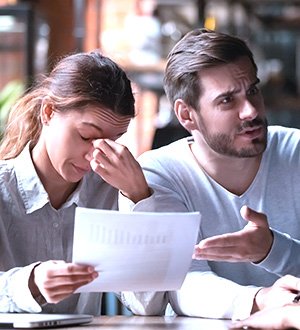 ARE YOU TIRED OF:
Late benefit checks?
Delays in approving your medical treatment?
Adjusters not returning your calls?
Insurance companies giving you the runaround?
If so, our firm can help! Workers' compensation is a complex and specialized area of the law. There are many pitfalls for the unwary. Facing the workers' compensation system alone can be a very frustrating and overwhelming process. Injured workers in Atlanta and throughout Georgia who hire us feel confident knowing that we have over 47 years of combined experience exclusively handling workers' compensation claims.