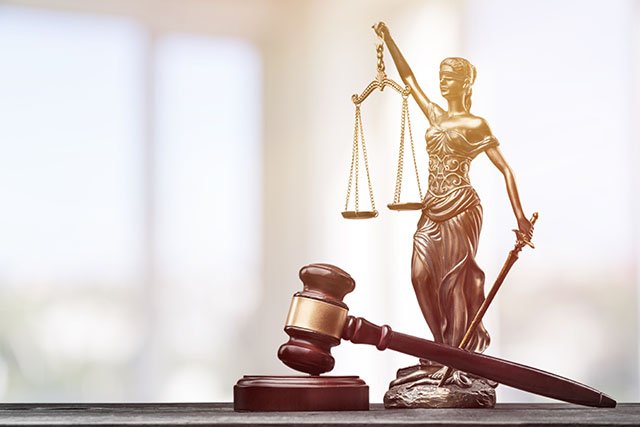 How to choose a workers' compensation attorney
CHOOSING A GEORGIA WORKERS' COMPENSATION ATTORNEY
Workers' compensation is a complex area of law where an injured worker cannot afford to take chances on an attorney who divides his or her time and expertise by practicing in other unrelated legal areas. If you suffer a work-related injury, you need a specialist, not someone who dabbles in helping injured workers address their treatment and income benefit concerns.
At the law office of Sadow & Froy, we do one thing only — represent clients who are injured on the job. While we can and frequently do make referrals for our clients to other specialists if they need assistance in different areas of the law, workers' compensation (commonly known as "work comp") is our area of expertise. For over three decades we have been helping a wide range of people hurt on their jobs obtain the workers' compensation benefits they are entitled to receive for workplace injuries. Contact us to learn how we can help you.
---
WHAT MAKES A GOOD WORKERS' COMPENSATION LAWYER?
No injured worker wants to entrust his or her workers' compensation case to the hands of an attorney who has not handled claims like theirs before. Before you make a mistake that compromises your health and ability to provide for your family, consider these important factors when choosing the right attorney to represent you:
Hire a specialist who has handled hundreds of workers' compensation cases
Choose an attorney with more than 36 Years of experience
Find out how other workers' compensation lawyers rate the attorney who you are considering
Find out if the attorney you meet with regularly speaks at seminars that teach other lawyers about workers' compensation law
Check for involvement in workers' compensation-related legal groups
See if the attorney offers useful insight to you at the initial meeting about how your case should be handled
WE HAVE THE BACKGROUND, EXPERTISE AND RESOURCES TO MAKE A DIFFERENCE IN YOUR CASE
Our office is led by skilled and successful Georgia work-related injury lawyers, Susan J. Sadow and Heather D. Froy. Ms. Sadow is active in the workers' compensation section of the Atlanta Bar Association, and has formerly served as its chairperson. She regularly speaks at seminars and forums that educate other lawyers about the handling of workers' compensation claims. Ms. Sadow is listed as one of the Best Lawyers in America, and she has been consistently recognized by her peers as a Georgia Super Lawyer. Ms. Froy practiced with the firm of Cuzdey, Ehrmann, Wagner, Stine & Sansalone for 12 years in the area of workers' compensation and she became a partner in 2011. In early 2016, Ms. Froy made the decision that her calling was to represent injured workers in Georgia. She brings to Susan J. Sadow, P.C valuable insight into how employers and insurers think. This knowledge gives her clients a huge advantage when she fights for their rights.
On-the-job injuries are a traumatic time in your life. Our firm knows the difficult situation that they create for you and your family. We sympathize with your concerns about your health and being able to continue to provide for your family. When you are in pain, you don't have the time or energy to deal with fighting with an insurance adjuster over the intricacies of your workers' compensation claim. That's why we are here. We can help you understand what your rights and options are, and solve any problems along the way.
We are here to guide you through the legal and procedural aspects of your case. This helps you to remain calm because we handle the stressful matters such as following up with adjusters, getting medical procedures authorized and making sure that benefit payments are not delayed. We want our clients to focus solely on recovering from their injuries. We are here to provide compassionate and aggressive advocacy, fighting for you every step of the way.
WE ARE IN IT TOGETHER!
If you have been injured one the job, contact our skilled workers' compensation attorneys to find out how you too can benefit from over three decades of experienced advice and representation. In a free initial consultation Susan J. Sadow and Heather D. Froy will personally assess your situation and help you find proper care and compensation. Call our office today at 770-984-8900.