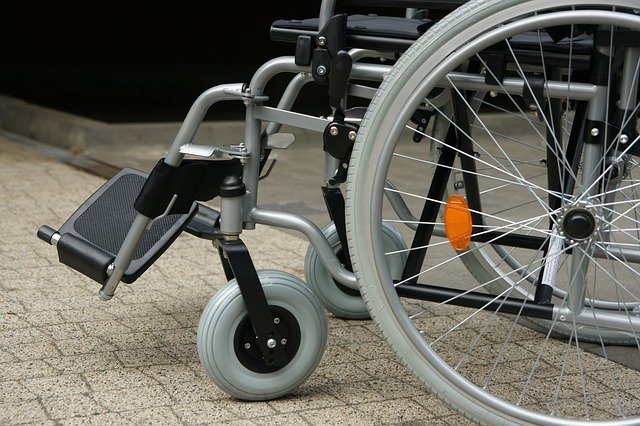 GEORGIA WORKERS' COMPENSATION LAWYERS HANDLING CATASTROPHIC INJURY CLAIMS
Catastrophic work-related injuries can be life-altering events. Catastrophic injuries such as traumatic brain injuries (TBIs) and serious neck or back injuries involve permanent disability and long-term medical care. It often takes years for catastrophic injury claims to resolve because of the complexity of the medical treatment involved. Attorneys Susan J. Sadow and Heather D. Froy have worked with countless clients who have suffered catastrophic injuries and they understand their unique challenges.
Susan J. Sadow and Heather D. Froy are experienced workers' compensation attorneys who serve Atlanta and the surrounding areas. Since 1981, our firm has been assisting people who have suffered catastrophic injuries with their workers' compensation claims. Contact our office to schedule your free initial consultation.
---
EXPERIENCED ATLANTA WORKERS' COMPENSATION ATTORNEYS
The diagnosis and proper treatment of catastrophic injuries is complex, expensive, and requires the expertise of a large team of medical professionals. Our firm has handled all kinds of catastrophic workers' compensation (commonly known as "work comp") claims and we know how to coordinate this care for our clients. Some of the types of injuries that Susan J. Sadow and Heather D. Froy have successfully handled include:
Serious injuries are life-altering. If, for example, you have suffered a catastrophic spinal cord injury that has rendered you a paraplegic or a quadriplegic, you face unique challenges. Permanent paralysis cases require insurance carriers to pay vast amounts of money. Our job is to make sure this money is spent to provide our clients with accessible homes and the durable medical equipment they need. This may include motorized wheelchairs, hoyer lifts and specially-equipped vans. Full-time or part-time attendant care may be required for the rest of your life. Costs can easily run into the hundreds of thousands of dollars. We are here to make sure that these needs are thoroughly addressed.
Attorneys Susan J. Sadow and Heather D. Froy are extremely familiar with the unique issues that come with catastrophic injuries. They often work with experts who can help coordinate treatment and payment of medical expenses. Under their guidance, our firm has helped countless clients get workers' compensation insurance companies to provide them with the assistance they need to get on with their lives and regain as much independence as possible.
We work with catastrophic rehabilitation suppliers on a daily basis. We guide our clients, ensuring that they have the most experienced catastrophic rehabilitation supplier assigned to their case. These expert suppliers can be invaluable in helping injury victims get the medical treatment, transportation, attendant care and home modifications they need. Our goal in working with them is to supervise the process, overseeing their work so that everything can be accomplished on a timely basis all the while protecting your interests and not those of the insurance company.
YOU MAY BE ENTITLED TO RECEIVE LIFETIME WORKERS' COMPENSATION BENEFITS
One reason why catastrophic injury cases need the attention of a knowledgeable and experienced attorney like Susan J. Sadow or Heather D. Froy is that you may be entitled to receive an award of lifetime benefits. A lifetime of benefits payments costs insurance companies massive amounts of money and they will fight strenuously to avoid being placed in this position.
Many factors determine whether an injured worker will receive lifetime income benefits. A workers' compensation carrier will look at your age, education, past work experience, transferrable skills and whether you have been awarded Social Security Disability benefits. Close attention will also be paid to whether your doctor has stated that you are permanently and totally disabled. Rehabilitation specialists may be needed to testify regarding whether you have the physical capability and qualifications to return to the labor force.
We work hard to prepare your case so that you receive every possible benefit you are entitled to under Georgia law. Our vast experience and success working with serious injury cases are illustrated by our representative case settlements.
WE ARE IN IT TOGETHER!
If you or a loved one has suffered a catastrophic injury, it is important that you find an honest and experienced lawyer immediately to advise you. For over 36 Years, our firm has been helping people receive maximum compensation for their injuries. Contact us by phone at 770.984.8900 to arrange for your free initial consultation.