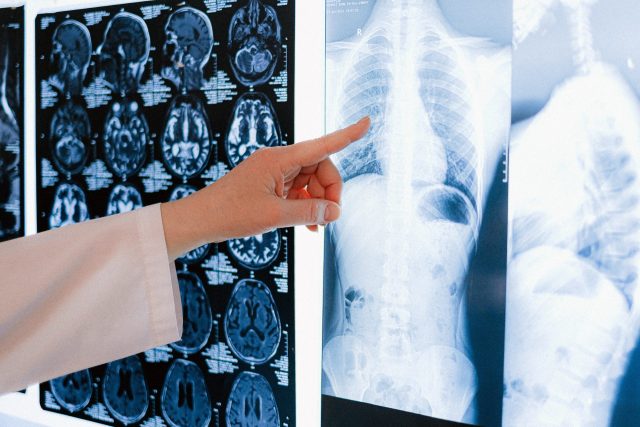 Severe Spinal Cord Injuries
ATLANTA, GEORGIA SPINAL CORD INJURY ATTORNEYS
In an instant, an on-the-job accident can leave you with a life-altering spinal cord injury. Certain injuries, particularly those that are severe enough to result in paralysis, merit the attention of an attorney with extensive experience in workers' compensation law. Susan J. Sadow has precisely this experience. Our job is to provide our clients with superior quality medical treatment for their injuries.
Our staff at the office of Sadow & Froy is dedicated to helping injured workers obtain the workers' compensation benefits that they deserve. We are sensitive to the needs of our clients with spinal cord injuries, tailoring the representation we provide to suit their individual needs. Ms. Sadow has achieved outstanding settlements for past clients with these types of injuries.
---
Patients with the most severe spinal cord injuries typically receive extensive medical treatment at The Shepherd Center in Atlanta. This is a premier facility that Ms. Sadow has worked with on many occasions. She will ensure that after her client's in-patient stay at The Shepherd Center has been completed, he or she will have the smoothest transition possible to an independent living environment. Ms. Sadow has extensive knowledge concerning the key issues associated with spinal cord injury cases. She will focus on her client's attendant care and transportation needs, adaptive equipment and durable medical good requirements, physical and vocational rehabilitation, housing modifications, and case management.
During over 36 Years of practice, Attorney Sadow has assisted numerous spinal cord injury patients. Our firm uses a vast network of resources so that our clients receive care from highly trained medical and rehabilitation specialists. Ms. Sadow and Ms. Froy are dedicated to working hand-in-hand with their clients.
WE ARE IN IT TOGETHER!
Seek honest and experienced legal advice immediately if your family is reeling from the loss of a loved one in a work-related fatality. Contact a spinal cord injury lawyer at the office of Sadow & Froy today. We provide a free initial consultation to each potential client who has experienced a workplace injury. Get in touch with our office by phone at 770-984-8900 to discuss how our firm can help you. We are dedicated to aggressively obtaining the maximum benefits for your injuries.