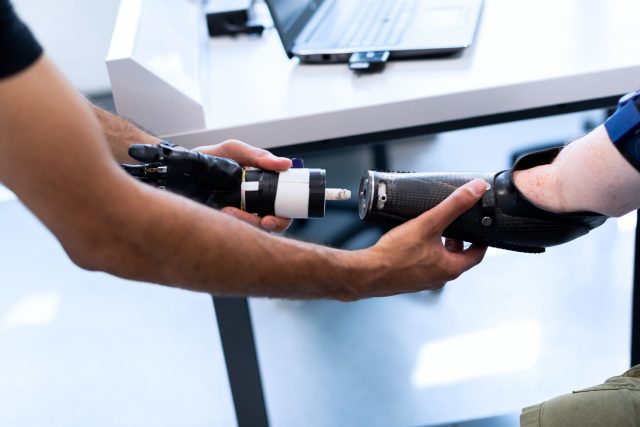 THE SPECIAL CHALLENGE OF WORKERS' COMPENSATION AMPUTATION CASES
Traumatic amputation cases transform the lives of injured workers and their families in an instant. Workers of all ages suffer traumatic amputations but each person's experience is unique both medically and psychologically. Every amputation case presents a host of complex issues including the potential for multiple revision surgeries, post-traumatic stress and psychological treatment, phantom pain and effective pain management, home accessibility and rehabilitation, vocational assessment and retraining, and identifying the best prosthetists who will provide State of the art prostheses for the individual's level of injury and lifestyle.
During the past 36 years, we have represented many injured workers with traumatic amputation injuries. We have considerable expertise in this area and have successfully negotiated significant settlements for our clients. We find these cases to be uniquely challenging. We have worked with the medical professionals, catastrophic rehabilitation suppliers, and prosthetists who each play a vital role in our clients' recovery. We feel a great level of satisfaction knowing that we can be a major part in helping our clients get their lives back together even when they are confronted with daunting obstacles before them.