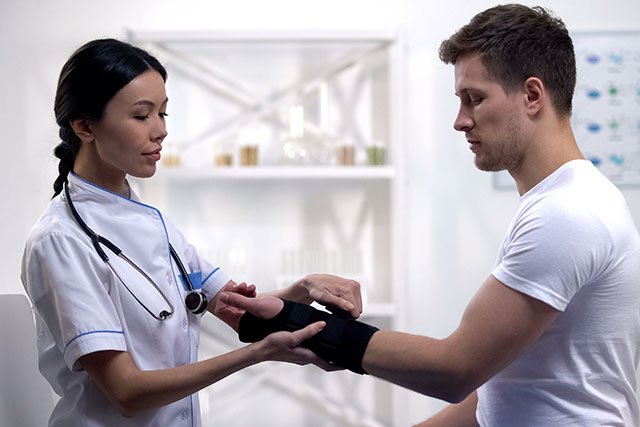 Carpal Tunnel & Repetitive Use Injuries
CARPAL TUNNEL SYNDROME ATTORNEYS IN ATLANTA
Whether you are involved in a traumatic work-related accident or your job involves repetitive use of your hands such as data processing, typing, or assembly line work, actions that are repeated on a daily basis can cause serious injuries. These injuries may eventually result in so much pain that they prevent you from working or even completing your everyday tasks at home. Carpal tunnel syndrome and cubital tunnel syndrome are two types of repetitive motion injuries that frequently occur in the workplace. If you have carpal tunnel or cubital tunnel syndrome as a result of your work-related duties, turn to our experienced and knowledgeable staff at the law office of Sadow & Froy.
Our firm is dedicated to handling workers' compensation cases for clients across Georgia. We will help you navigate the workers' compensation system as you receive the proper treatment for the injuries you have sustained. Having practiced workers' compensation law for over a combined 47 years, attorneys Susan J. Sadow and Heather D. Froy are exceptional allies in the fight for the benefits you deserve. Their knowledge of medical professionals around the state is extensive. They will readily determine if you have been properly evaluated and tested by your physician for carpal tunnel syndrome.
---
After you have sustained a repetitive motion injury, you often cannot return to the same type of job that you were doing when the injury occurred. Returning to a repetitive job may result in a re-injury or a worsening of your condition. We will review your options with you if you cannot return to your pre-injury job. Attorneys Susan J. Sadow and Heather D. Froy will pursue the workers' compensation benefits that you are entitled to.
WE ARE IN IT TOGETHER!
Contact a carpal tunnel syndrome lawyer at the office of Sadow & Froy to schedule your free initial consultation. Ms. Sadow will review your case and determine the best way to pursue the maximum benefits for your repetitive motion injury. Call us today at 770-984-8900.