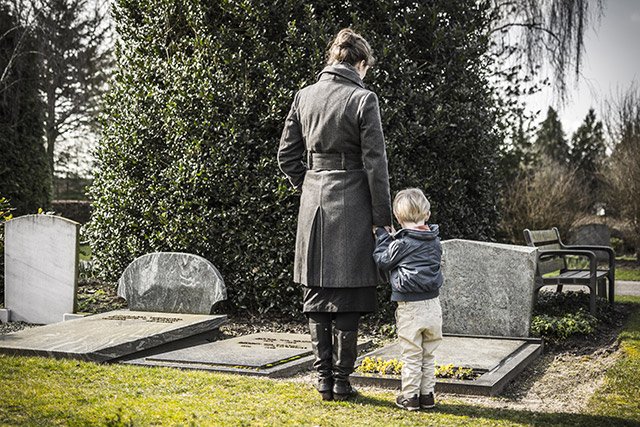 WORK-RELATED FATALITY LAWYERS IN ATLANTA
When someone dies on the job, workers' compensation provides income benefits to surviving family members who were dependent upon their deceased loved one for their livelihood. As with all workers' compensation (commonly known as "work comp") claims, specific requirements and deadlines must be met to receive survivor benefits in a work-related fatality case. The sooner you seek help from an attorney who is qualified and knowledgeable enough to handle these cases, the sooner you can begin the process of collecting the benefits that you need and deserve.
---
WHO IS ELIGIBLE TO RECOVER BENEFITS WHEN A WORKPLACE DEATH OCCURS?
Work-related deaths involve special provisions of Georgia's workers' compensation benefit laws which outline who can recover workers' compensation benefits. In addition to providing income benefits, these provisions provide compensation to cover funeral costs, burial expenses and more. When deciding whether benefits are owed to a dependent the insurance company considers many factors, including the claimant's relationship to the deceased worker and whether the family members seeking benefits were financially dependent upon their loved one for support,. With the help of attorneys Susan J. Sadow and Heather D. Froy, you can determine if you qualify to recover benefits and for how long. For example:
Widowed spouses may recover death benefits up to age 65, or up to 400 weeks, whichever provides the greater benefit.
Minor children of the deceased employee may recover income benefits until they reach the age of 18 (or the age of 22 if they are full-time students).
Dependent parents of a worker killed on the job may also recover benefits under certain circumstances, but these may be less than a spouse or dependent child would have received.
Just like accidents involving serious injuries, the process of filing workers' compensation fatality claims has its own share of complexities and important concerns. With over 36 Years of experience handling only workers' compensation cases, we can make a difference in the outcome of your claim.
Attorneys Susan J. Sadow and Heather D. Froy are extremely familiar with the unique issues that come with catastrophic injuries. They often work with experts who can help coordinate treatment and payment of medical expenses. Under their guidance, our firm has helped countless clients get workers' compensation insurance companies to provide them with the assistance they need to get on with their lives and regain as much independence as possible.
WHAT DO YOU NEED TO FILE A WORKERS' COMPENSATION DEATH CLAIM?
In work-related deaths, particular conditions must be met so that claims can be processed. In order to verify relationships for dependent survivors, documents like death certificates, marriage certificates or birth certificates for dependent minor children must be submitted to the employer's insurance carrier. Fatality-related workers' compensation claims have a one-year statute of limitations for filing. If claims are not filed within that time, you risk losing all your rights of recovery. Unfortunately for many families, the reality is that they do not even know where to start to identify and locate the documents needed to file a claim.
As a compassionate law firm working to protect your interests, we understand that the period following an injured worker's death is always a very difficult time for their families. We are here to assist the spouse and dependents of a worker who has been killed on the job with identifying and collecting all of the necessary documentation that is required so that benefits can be commenced immediately. We help ensure that claims applications are properly completed and timely filed. We want you to begin receiving the vital benefits you deserve as soon as possible.
WE ARE IN IT TOGETHER!
Seek honest and experienced legal advice immediately if your family is reeling from the loss of a loved one in a work-related fatality. Contact our office by phone at 770-984-8900 to arrange for your free initial consultation. The sooner you call, the quicker we can help make a difference for your family.