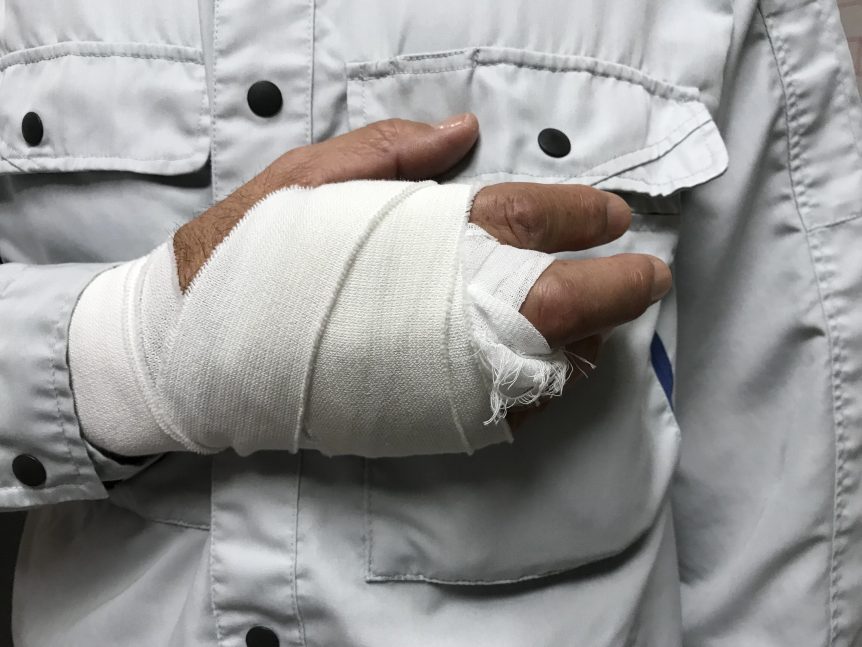 Hand, Wrist Elbow & Arm Injuries
GEORGIA ARM AND HAND INJURY ATTORNEYS
If you have sustained an on-the-job injury to your upper extremity – whether it is your hand, wrist, elbow or arm – you may be entitled to receive workers' compensation benefits. To understand your rights under the law, trust your hand, wrist, elbow or arm injury case to an attorney who can effectively explain the workers' compensation law to you.
At the office of Sadow & Froy, our staff focuses its attention on handling only workers' compensation matters. This allows us to convey our extensive knowledge of workers' compensation law to our clients on a daily basis. We are committed to helping clients who have suffered a range of hand, wrist, elbow or arm injuries obtain the compensation they deserve. Upper extremity injuries negatively impact everything that you do in your life. They can have a profound impact on your ability to return to work in your chosen field. We can help!
---
The following are just some of the types of hand, wrist, elbow and arm injuries that our firm confidently handles:
Wrist fractures
Arm fractures
Elbow fractures
Traumatic amputations
Crush injuries
With the assistance of our firm, you will receive treatment from a member of the medical community who specializes in treating upper extremity injuries. We are familiar with many surgeons, physical therapists, and other professionals who focus their attention on these types of injuries. We direct our clients to the right medical specialists who will provide excellent treatment for their specific conditions.
In addition to helping you seek the compensation you deserve for your hip injury, our firm is able to oversee the entire treatment process and help you receive assistance with pain management if you need it. By effectively managing your pain, it may be possible to speed up the healing process and get you back on your feet more quickly.
WE ARE IN IT TOGETHER!
Contact a hand, wrist, elbow and arm injury lawyer at Sadow & Froy to learn more about how our firm may be able to help you. We are committed to helping clients receive proper compensation and benefits for the injuries they have suffered. Call us today at 770-984-8900 to arrange for your free initial consultation.