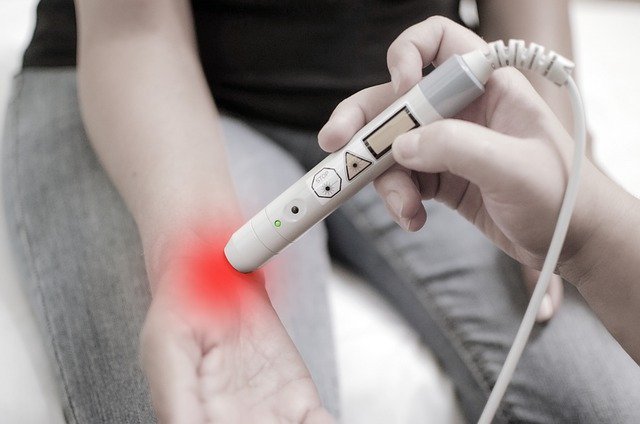 Complex Regional Pain Syndrome (CRPS)
COMPLEX REGIONAL PAIN SYNDROME ATTORNEYS IN ATLANTA
Complex Regional Pain Syndrome (CRPS), formerly referred to as Reflex Sympathetic Dystrophy (RSD), is a disorder that causes lasting pain, usually in an arm or leg, when the sympathetic nervous system gets mixed signals and turns on after an injury but fails to turn off. CRPS can occur after an amputation, burn, fracture or relatively minor surgery. The pain can spread to other parts of your body. Early diagnosis of CRPS and appropriate intervention by pain management physicians offer the best options for treatment and chronic pain control. We have considerable expertise handling CRPS cases and we pride ourselves on selecting the best medical providers to offer state of the art treatment to our clients.
Complex Regional Pain Syndrome (CRPS) is difficult to diagnose and is often overlooked until it is too late for a good recovery. It is characterized by several symptoms including:
Severe burning pain
Pathological changes in bone and skin
Excessive sweating
Tissue swelling
Extreme sensitivity to touch
Color changes in the skin
If you have experienced any of these symptoms and believe that they are related to an injury that you sustained on the job, turn to an experienced workers' compensation lawyer at the office of Sadow & Froy.
Led by attorney Susan J. Sadow, our firm utilizes over 47 years of combined experience and a vast network of resources in order to provide clients with comprehensive workers' compensation representation. We are very involved in our clients' cases, overseeing their medical care to ensure that the proper steps are being taken in the treatment process.
---
CRPS often surfaces in extremities, namely arms and legs. There are pain management specialists who focus their attention on diagnosing and treating this condition. Early diagnosis is the key to the fullest recovery possible. Without treatment, CRPS will worsen and prevent you not only from working but also from living as normal a life as possible. Neurologists can test for CRPS by doing nerve blocks before determining the best course of action in treating the condition. There is no cure for CRPS. It can only be treated and contained.
Do not hesitate to get in touch with our firm. We can help you receive the compensation and benefits you deserve. Proper medical treatment is vital to your recovery from Complex Regional Pain Syndrome.
WE ARE IN IT TOGETHER!
Contact a Complex Regional Pain Syndrome lawyer at the office of Sadow & Froy today to discuss your specific situation and needs. We offer a free initial consultation so you can personally speak with Ms. Sadow about your case. Call us today at 770-984-8900 to learn more about how we may be able to help you.