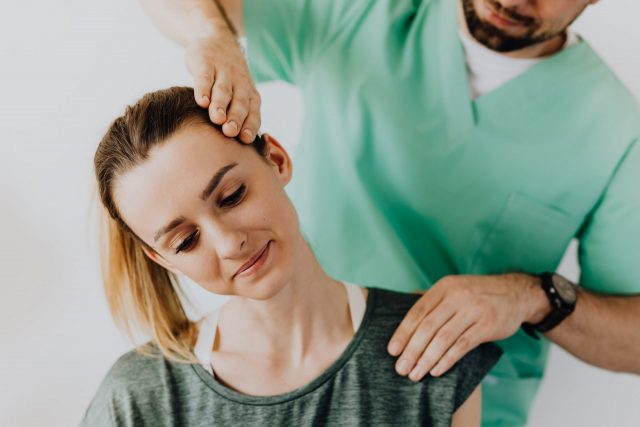 SHOULDER INJURY ATTORNEYS IN ATLANTA, GEORGIA
Shoulder injuries are quite common for individuals who perform heavy manual work. Individuals who do a lot of repetitive lifting or overhead work are frequently at risk for rotator cuff tears or biceps tendon injuries. If your shoulder has been injured at work, you are in pain, and you are unsure of your rights for seeking workers' compensation benefits, turn to an experienced lawyer at the office of Sadow & Froy.
Led by highly respected Susan J. Sadow, our firm has been providing workers' compensation representation to clients across Georgia for over 36 Years. We focus on obtaining top medical care for all of our clients.
---
Shoulder injuries can lead to a lifetime of pain and physical limitations. They may prevent you from returning to the type of work that you have been doing for years. We are dedicated to assisting clients in understanding how these injuries can impact their lives in the years to come. Examples of shoulder cases that we have successfully handled include the following:
Multiple shoulder surgeries
Biceps tendon tears
Rotator cuff tears
Shoulder replacements
You do not have to face the workers' compensation situation alone. We are dedicated to standing by our clients throughout every step of their case until a settlement can be reached.
In addition to helping you seek the compensation you deserve for your hip injury, our firm is able to oversee the entire treatment process and help you receive assistance with pain management if you need it. By effectively managing your pain, it may be possible to speed up the healing process and get you back on your feet more quickly.
WE ARE IN IT TOGETHER!
Contact a shoulder injury lawyer at the office of Sadow & Froy today. We offer a free initial consultation so you can discuss the possibilities for your case personally with Ms. Sadow. Call us today at 770-984-8900 to learn more about our firm and how we can help you receive the compensation and benefits you deserve.