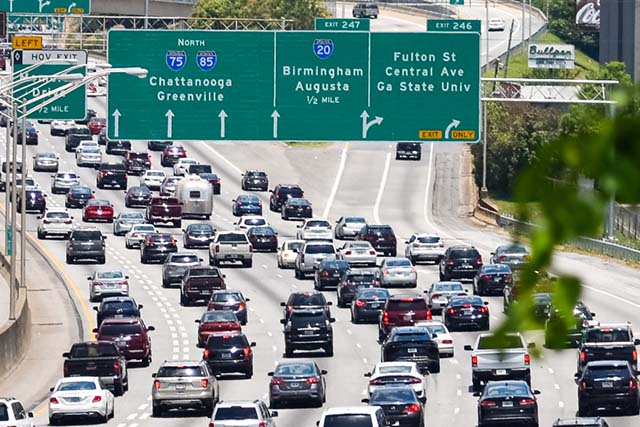 Traffic Accidents: A Major Danger for All Workers in Georgia
Everyone knows that Atlanta traffic has gotten progressively worse year after year. Unfortunately, with the increase in traffic, comes a corresponding increase in traffic accidents. Motor vehicle accidents present a huge danger for anyone who spends a large portion of their day on the road. This can include over-the-road truck drivers, delivery drivers, traveling sales people and visiting nurse practitioners. Even simple job related errands can lead to accidents which can seriously injure drivers. Many of these accidents are the result of distracted driving due to phone calls and texts.
If you, a friend, or a relative has been injured in a work related motor vehicle accident, you may be entitled to receive compensation checks and payment of your medical bills. In addition to a potential workers' compensation case, you may also have a personal injury claim against the at fault driver in your accident. Our job is to let each and every one of our clients know what their options are. We will get you the treatment you deserve and negotiate the highest possible recovery for your injuries.