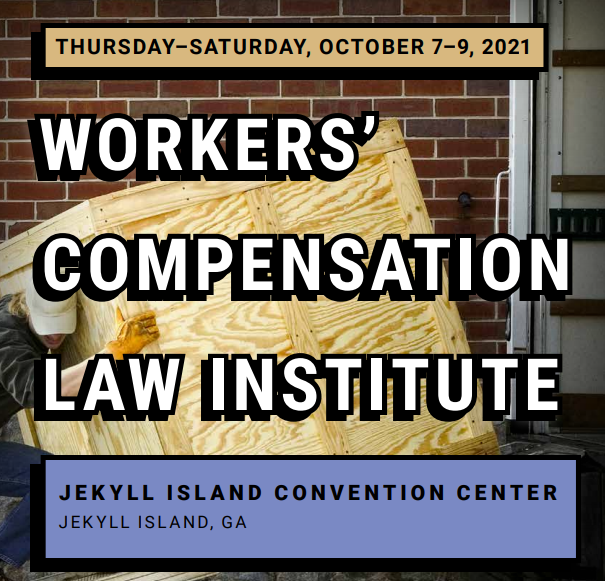 Susan Sadow: Featured Panelist on Professionalism at Workers' Compensation Seminars
Susan Sadow, founding attorney with Sadow & Froy, is a featured panelist at two upcoming Georgia Workers' Compensation seminars. She will be speaking with several panelists on the importance of professionalism in workers' compensation cases.
Georgia State Board of Workers' Compensation
Tuesday, August 31, 2021, she is a panel member at the annual State Board of Workers' Compensation Conference. The title of the presentation is "Legends from Legends." Joining her on the panel will be Carolyn Hall, the former Chairperson of the State Board of Workers' Compensation; Bobby Potter, a workers' compensation defense attorney with Swift Currie; and Luanne Clarke, a workers' compensation mediator and defense attorney with Moore, Clarke, DuVall & Rodgers.
Each of these panelists is a longtime legend in the workers' compensation field. They will share their insights and experiences about the highs and lows of ethics and professionalism. Both have changed over the years.
Georgia Bar Workers' Compensation Law Institute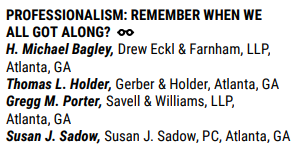 As a panelist at the State Bar of Georgia's upcoming Law Institute on October 7-9, 2021, Susan Sadow will again speak about the importance of professionalism as a workers' compensation attorney.
The conference is part of the Institute of Continuing Legal Education (ICLE). The annual event, held in Jekyll Island, Georgia, offers 12 CLE hours for participants.
Click Here for more information on speakers or to register for the Law Institute.
---
Sadow & Froy solely represents injured workers in workers' compensations cases. The lead attorneys are highly respected in the field, having received many awards and named to several "Best of" lists including Atlanta Magazine's Super Lawyer lists. To see if your case qualifies for workers' compensation, visit our website for a free evaluation.