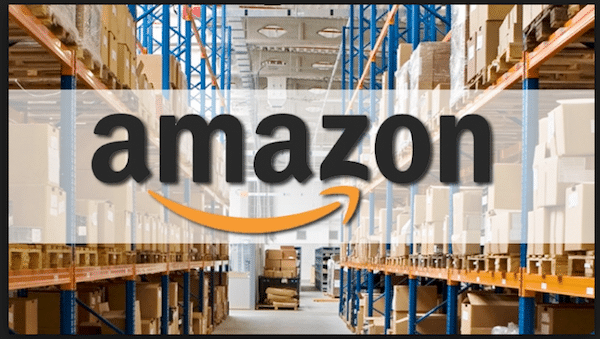 Amazon Workers Suffer More On-the-Job Injuries
UPDATED 1/27/2022
A January 2022 self-report from Amazon presented injury figures for 2020. The results showed worse-than-average safety rates in its U.S. warehouses but a better record than peers in delivery. So while there is still plenty of room for improvement, strides within the warehouse leader are being made. The company reported a $300 million investment in worker safety last year. As always, if you have been hurt while on a warehouse job, don't wait to start workers' compensation inquiries.
Source: https://www.reuters.com/business/retail-consumer/amazon-discloses-staff-injury-rates-showing-where-it-is-worse-or-better-than-2022-01-24/
---
A Washington Post analysis of Occupational Safety and Health Administration (OSHA) data shows Amazon workers are nearly twice as likely to suffer serious injuries as compared to those at warehouses run by other companies.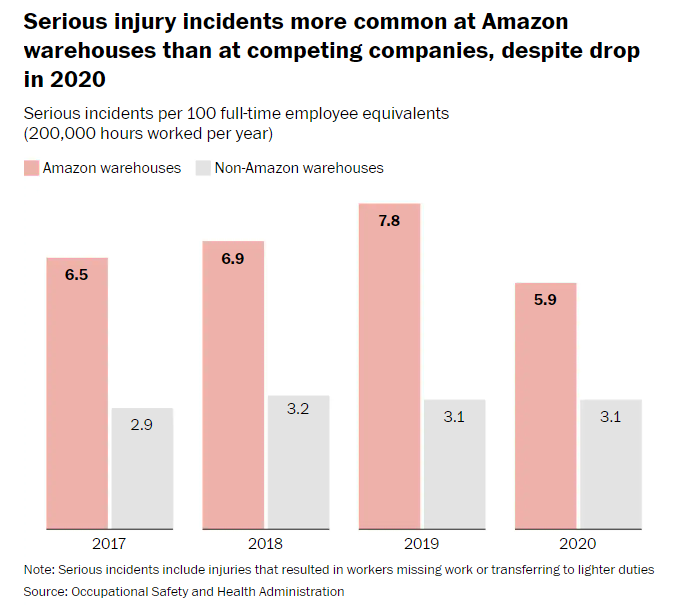 workcompcentral summarizes the findings in a recent article. While it is encouraging that the number of injuries at Amazon has dropped since the last report, the data still shows an unsafe work environment for Amazon workers. Several states have Amazon locations with an even higher incident rate. Workers feel they face unrealistic workload expectations, while the company feels goals are achievable in a safe manner.
At Sadow & Froy, we represent more and more clients each year who have suffered warehouse injuries. The most common type of warehouse injuries being: forklift accidents, overexertion injuries, repetitive stress injuries, injuries that result from improper lifting, insufficient training and unsafe work conditions, slip and falls, and loading dock injuries such as falls from the back of trucks.
Proper safety should be the top priority for every business. Companies must be held accountable if they do not provide a safe workplace for their employees. If you have been hurt on the job, either as an Amazon worker or in another warehouse environment, please contact us today.
---
Sadow & Froy solely represents injured workers in workers' compensation cases. The lead attorneys are both highly respected in the field, having received many awards and named to several "Best of" lists including Atlanta Magazine's Super Lawyer lists. To see if your case qualifies for workers' compensation, visit our website and contact us for a free consultation.