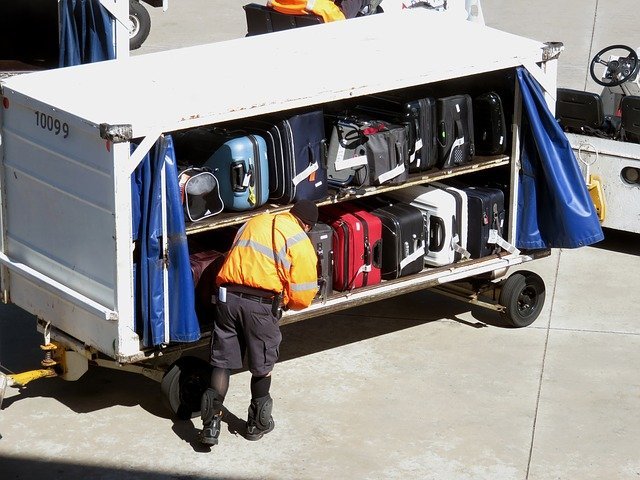 Airline Workers: Injury Hazards on the Ground and in the Air
For airline workers, injuries can happen anywhere—in the terminal, on the plane, on the tarmac, in the air—for any number of reasons.
Ticket agents are susceptible to on the job injuries because they are required to handle passenger baggage at several points throughout the check in process. They retrieve and tag passenger baggage as well as move baggage onto a feeder conveyor. Awkward body postures, repetitive movements and the forces required to lift, lower, push, pull or carry heavy and oversized bags create potentially serious ergonomic hazards for these workers that can result in upper extremity, cervical and lumbar spine injuries.
Ramp agents have a very strenuous job and they are frequently the victims of work related injuries. In addition to stacking and shifting heavy and/or oversized bags, they have to load and unload baggage. Accidents can occur when ramp workers are struck or crushed by moving objects or when they trip and fall over obstacles on the ramp, such as cables, tow-bars, fueling hoses or spilt liquids.
Flight attendants are at risk for injuries to multiple parts of their bodies as a direct result of in air turbulence, pushing heavy meal and beverage carts and assisting passengers who are storing heavy luggage in overhead bins.
Neck and back injuries are common among crew members who clean the cabins due to repetitive twisting, turning and reaching. Airline employees whose job is to assist disabled passengers in and out of wheelchairs are similarly at risk for musculoskeletal injuries due to lifting, twisting and carrying which are all integral parts of their job duties.
We have successfully represented and negotiated excellent settlements for many airline workers who have suffered serious, life changing, work related injuries. If you, a friend, or a family member has experienced a job related injury in the airline industry, we can help. Call us today for a free consultation.