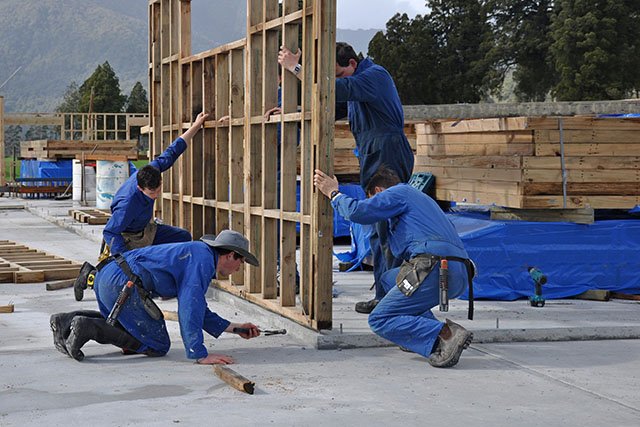 Injuries and Returning to Work
GEORGIA ATTORNEYS KNOW THE BEST MEDICAL PROVIDERS FOR YOU
One of the most important and frequently asked questions people ask after sustaining a work-related injury is "will I still be able to do my job?" The answer depends upon many unique and varied factors including the physical requirements of the job, the nature of the injuries, the medical treatment given, the permanent work restrictions resulting from the injury and the possible accommodations the employer may be willing to make. The workers' compensation system (commonly known as "work comp") can be complex and is often frustrating. We are here to guide you through this system.
At the Atlanta law office of Sadow & Froy, we have nearly three decades of experience providing comprehensive workers' compensation representation to clients throughout the state of Georgia. We focus our practice entirely on workers' compensation matters, staying current on changes to the laws and other important concerns that might affect our past, present or future clients. We educate clients and guide them through their case, helping them make smart decisions that result in better outcomes. Contact us to discuss your workplace injury claim today.
---
HANDLING WORKERS' COMPENSATION CLAIMS FOR ALL TYPES OF INJURED WORKERS
Just as people are different, so are their occupations and the injuries they can suffer. As such, every work-related injury claim has its own unique factors. Our skilled and dedicated workers' compensation attorney Susan J. Sadow has handled hundreds of claims for a wide range of workers across a broad spectrum of industries, including:
Construction (electricians, plumbers, framers, roofers)
Manufacturing (plant workers, assembly line workers, production workers)
Commercial and Industrial (apartment maintenance workers, HVAC workers, forklift operators)
Delivery (warehouse workers, truck drivers, tractor-trailer drivers, couriers)
Automotive (auto assembly plant workers, mechanics)
Public service (police officers, firefighters, paramedics)
Schools (teachers, cafeteria workers, janitors)
Healthcare (RNs, LPNs, CNAs, dental hygienists, physical therapists)
Corporate (salespeople, data entry workers, secretaries, temporaries)
Retail (cake decorators, deli clerks, supermarket employees)
Food service (restaurant workers, bartenders, wait staff)
Hotel service (maintenance workers, maids, bellhops)
WE UNDERSTAND A WORK-RELATED INJURY'S IMPACT
Your work-related injury may prevent you from returning to your former job. If, for example, you have a shoulder injury, we know you may have a hard time performing overhead work (like sheet rocking) again. When you've had a back injury, it may not be possible for you to be a surgical nurse anymore due to the heavy lifting requirements of that position. Someone previously employed as a carpet installer may not be able to return to work after suffering a serious knee injury.
Our firm not only addresses the healthcare-related issues specific to certain workplace injuries, but our knowledge, resources, and experience can help you determine if you can or should go back to your pre-injury job. We can also help you make critical decisions about considering other career options when returning to your current job is no longer a possibility.
Whether bilateral carpal tunnel means no more data entry work or catastrophic injuries have put an end to a promising law enforcement career, we understand the industry-specific physical requirements that can be determining factors in many injury claims.
WE ARE IN IT TOGETHER!
Contact a workers' compensation lawyer at our office. Regardless of your job, Sadow & Froy has the experience to assess your case and options for returning to work. Call us today at 770-984-8900 to schedule your free initial consultation.