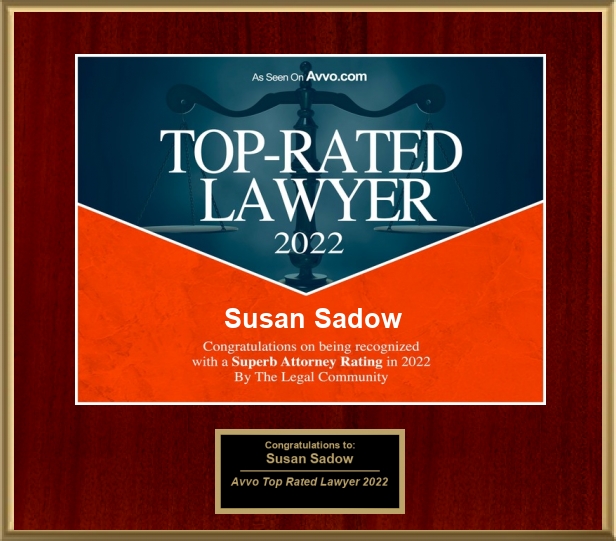 Sadow Recognized as AVVO Top-Rated Lawyer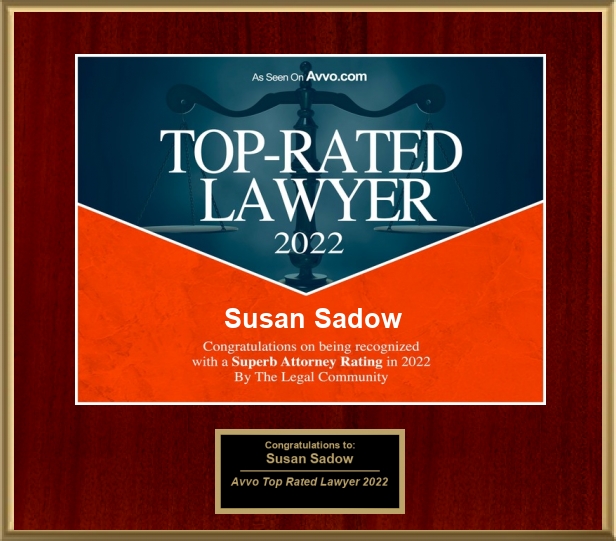 Founding attorney Susan Sadow, with the Georgia law firm Sadow & Froy, has been recognized by AVVO as a top-rated workers' compensation lawyer. You can read Susan's outstanding reviews here.
The AVVO rating is an independent, online ranking system of attorneys across the country, in all specialties. Ratings are determined by activity on the page and client reviews. All lawyers are rated and no compensation is given to AVVO for increased ratings.
The Avvo Rating is our effort to evaluate a lawyer's background based on the information available in an attorney's Avvo profile. We create the rating using a model that considers information the lawyer has included on their profile in addition to the information we collect from state bar associations and other organizations that license legal professionals. Any information that affects the Avvo Rating is visible in an attorney's profile.

AVVO.com
Congratulations, Susan, for a well-deserved recognition as an AVVO top-rated lawyer!
---
Sadow & Froy solely represents seriously injured workers in workers' compensations cases. The highly respected lead attorneys are on several "Best of" lists including Atlanta Magazine's Super Lawyer lists. Both attorneys have received numerous industry awards. To see if your case qualifies for workers' compensation, benefits visit our website for a free evaluation.