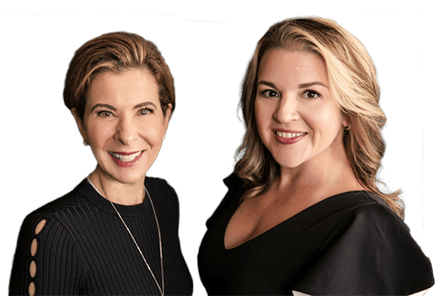 Female Attorneys Grow in Number on Best Lawyers List
For the 2021 "Women in the Law" Business Edition, Best Lawyers features all recognized female attorneys in the U.S. Susan Sadow, founding principal of Sadow & Froy, is one of the recognized female attorneys.
The "Women in the Law" Business Edition celebrates the accomplishments of women in the legal industry and includes every female attorney recognized in the 27th (2021) edition of The Best Lawyers in America©. The publication further promotes women's voices with editorial content written by predominantly female contributors. Content focuses largely on their experiences in law, taking monumental leaps in their professions, and inspiring future generations.
Lawyers nominated for consideration are voted on by currently recognized Best Lawyers working in the same practice area and located in the same geographic region. Our awards and recognitions are based purely on the feedback we receive from these top lawyers. Those who receive high peer reviews undergo a thorough verification process to make sure they are still in private practice. Once verified, Best Lawyers awards the attorney the recognition.
Congratulations to Susan and the incredible group of top legal professionals leading the way in the field.
Gender diversity illustrated
Best Lawyers illustrated the continued growth of female attorneys in the chart below. One takeaway is that while the percentage of nominated attorneys has stayed steady, the number of recognized women has increased. As more qualified women enter the field and more clients and professionals benefit from their significant contributions, the number of recognized attorneys should more closely match the percentage nominated. Want to support more women in the law? Submit your nominations now.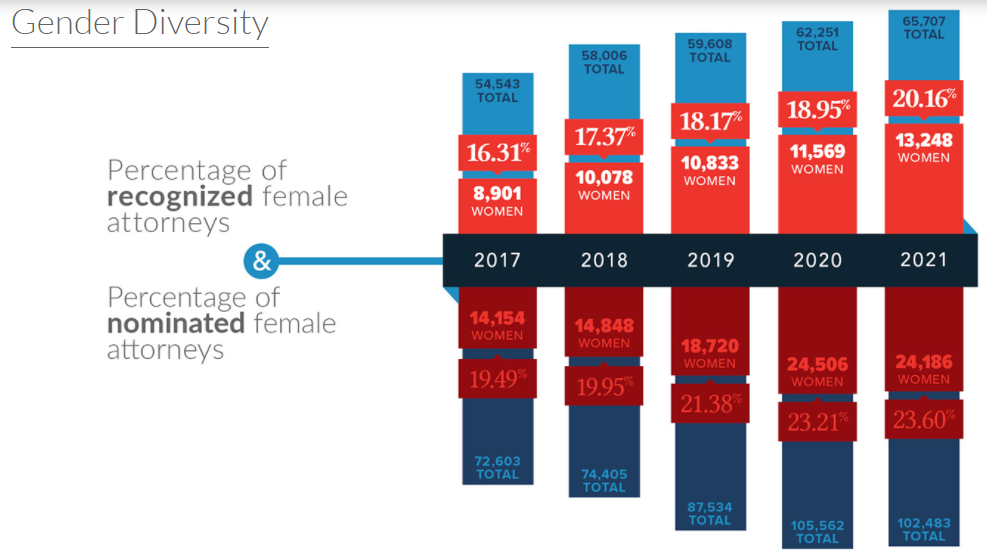 Read the digital publication and search The Best Lawyers in America© by lawyer name, firm, region and/or practice area by visiting www.bestlawyers.com.
---
Sadow & Froy solely represents injured workers in workers' compensations cases. The lead attorneys are both highly respected in the field, having received many awards and named to several "Best of" lists including Atlanta Magazine's Super Lawyer lists. To see if your case qualifies for workers' compensation, visit our website for a free evaluation.