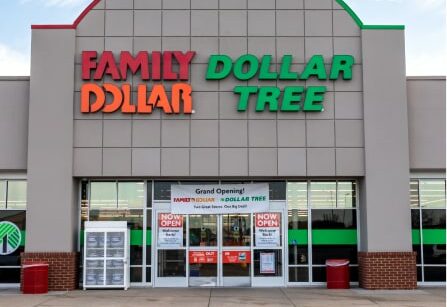 Dollar Tree and Family Dollar Stores Finally Reach Settlement with OSHA
We are happy to report that following years of citations over blocked safety exits and other unsafe conditions in Dollar Tree and Family Dollar stores across the country, the U.S. Occupational Safety and Health Administration announced last week a corporate-wide settlement that calls for the company to improve conditions and pay $1.35 million in penalties.
Dollar Tree Inc., which owns and operates Dollar Tree and Family Dollar stores, must "conduct a comprehensive, nationwide assessment of the root causes of the violations OSHA has repeatedly cited at multiple stores" and create "a plan to identify causes and make operational changes to correct them within a two-year period," according to OSHA.
The Chesapeake, Virginia-based company also agreed to create safety advisory groups, develop an audit plan, create a new employee training program and hire additional safety professionals. It also agreed to maintain a 24-hour hotline to receive and track safety complaints.
Also, "to ensure prompt abatement of any future violations related to blocked exits, access to fire extinguishers and electrical panels, and improper material storage at stores nationwide, the companies must correct hazards — within 48 hours of OSHA notifying them — and later submit proof the hazards were corrected."
Failure to do so will subject the companies to monetary assessments of $100,000 per day of violation, up to $500,000, as well as further OSHA inspections and enforcement actions, the agency said.
We strongly support OSHA's efforts to enforce safety procedures and assess penalties against companies that routinely violate them. Workers should not be in jeopardy of getting injured simply because employers are cutting corners when it comes to safety. If you, a family member, or friend has been injured due to poorly implemented safety practices at work, we can help. Call the experienced female attorneys at Sadow & Froy for a free consultation today.