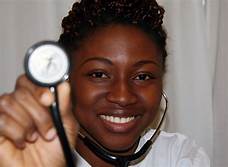 6 Common Nursing Injuries
Nursing is definitely a fulfilling and rewarding occupation.  Nurses choose their jobs because they want to do meaningful work and help people.  However, nurses face many workplace hazards, which can result in serious injuries.  The most common injuries that nurses encounter on the job fall into six categories.
Overexertion
Slip and Falls
Violence
Contact with Objects or Equipment
Transportation Incidents
Exposure to Harmful Substances
Overexertion
Overexertion injuries are primarily rooted in excessive physical effort such as repetitive motions, twisting, bending, and lifting.  Healthcare workers often experience strains, sprains, or back injuries after lifting patients. 
Nurses who are 45-54 years of age suffer these types of injuries more than all other age groups.  This group is closely followed by nurses who are 55 to 64 years of age.
Slip & Falls
Slip and falls account for the second leading type of injury among nurses.  Most of these injuries are attributable to hazards that could have been prevented, such as wet floors and other walking obstacles like exposed cords. 
Violence
Although violent events account for only about 12 percent of injuries to nurses, this is about three times greater than the rate of violent events for individuals in other occupations.  Violence falls into four categories.
Violence by criminal perpetrators who have no relationship to the facility or its employees
Patients who become violent while receiving care
Violence between employees
Violence in personal relationships
Many states have now enacted greater penalties for assaults against nurses and other healthcare practitioners.  However, nurses need to be encouraged to speak up and violence should always be reported and well documented.
Contact with Objects or Equipment
Accidental needle sticks and equipment injuries are another work hazard for nursing professionals.  This can range from colliding with large machines to running into hanging equipment.  It can also include exposure to hazards like used needle sticks.  Studies report that between 600,000 and one million needle sticks occur each year. On average, hospital workers experience about 30 needle stick injuries per 100 beds annually. (source: National Institute of Health)
Transportation Incidents
Patient transport is one of the most common duties for hospital or clinic nurses and can leave them extremely vulnerable to injury. Falls are one of the leading causes of hospital injuries and may occur when nurses transfer patients between beds, stretchers, or wheelchairs.  Patients can fall during transport and nurses can slip or strain their backs if they lift their patients incorrectly.  Training on proper body exchanges, transfer techniques, patient communication, proper use of equipment, and how to identify unsafe or faulty equipment can minimize transportation injuries.
Exposure to Harmful Substances
Exposure to harmful chemicals and other toxic substances is a risk that nurses encounter in the workplace.  Additionally, allergies to substances are also a risk. For instance, nurses with latex allergies can develop progressive impairment from continued exposure. 
Nursing Injuries May Qualify for Workers' Compensation
At Sadow & Froy, we have years of experience representing healthcare workers.  We understand the unique challenges that they face when they suffer work-related injuries.  If you, or a loved one, is a healthcare worker who has been seriously injured on the job, we can help get you the medical treatment and income benefits that you deserve.
---
Sadow & Froy solely represents seriously injured workers in workers' compensations cases. The highly respected lead attorneys are on several "Best of" lists including Atlanta Magazine's Super Lawyer lists. Both attorneys have received numerous industry awards. To see if your case qualifies for workers' compensation, benefits visit our website for a free evaluation.