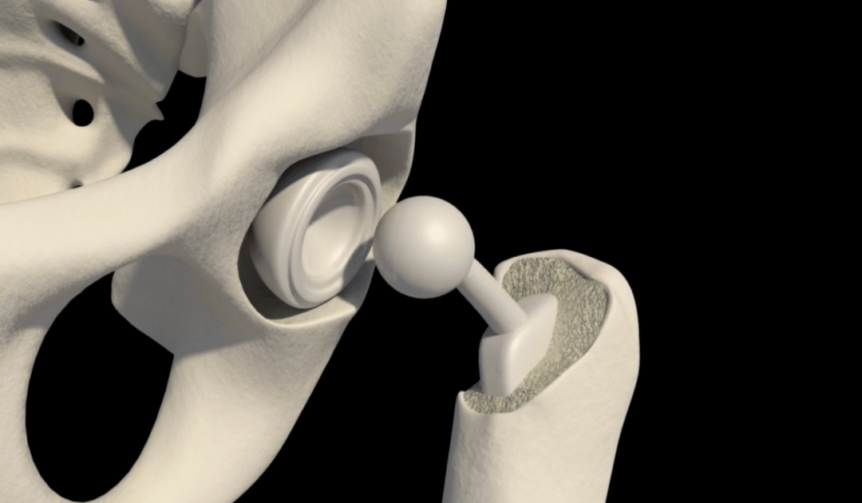 New Advances in Hip Replacement
As modern medicine advances, the advances in hip replacement surgery has taken center stage. We recently attended the Resurgens Work Link Summit where both traditional and robotic approaches were discussed by two of Atlanta's leading joint replacement surgeons, Dr. Freddy Achecar and Dr. Charles Claps. During the presentation, both physicians discussed the idea of arthritis resulting in destruction of the joints and chronic pain. As the arthritis progresses, the damage to the joint cartilage leads to changes in the structures around the joint. This causes increased pain and limited range of motion and is worsened by weight bearing or activity.
Prior to resorting to surgery, non-surgical treatments should be exhausted. These non-surgical approaches include cortisone injections, Voltaren gel, weight loss, exercise, strengthening muscles around the joint, braces, PRP injections, and use of supplements including glucosamine and Omega-3. If these non-surgical treatments fail, then a patient will consult with the physician about possible surgical options.

Dr. Achecar discussed the more traditional knee replacement approach and the advances over time with this procedure. This surgery used to require a prolonged hospital stay, but amazingly is now performed as an outpatient procedure. The procedure itself involves replacing the natural hip joint that has become painfully arthritic with a prosthetic hip joint in order to improve function. Dr. Achecar noted that in order to be a candidate for a hip replacement, the patient must have a BMI under 35, an AIC under 7, and be a nonsmoker. Dr. Achecar has had great results in his long career with joint replacement surgeries.
Dr. Claps' robotic approach is cutting edge and involves an anterior approach using the MAKO system. A special table called a Hana table is used to assist Dr. Claps and the robotic system in this procedure. The anterior approach does not require the cutting of muscles and tendons leading to reduced recovery times. The robotic technique allows for intra-operative imaging and a portable x ray. Some of the disadvantages of the robotic surgery include a difficult learning curve and possible nerve disruption. Dr. Claps finds his approach leads to less pain post-operatively, fewer restrictions after surgery, and the ability to move away from assistive devices far more quickly following surgery.
Please click the link below to learn more about hip replacements from the experts at Resurgens Orthopedics.
https://www.resurgens.com/hip/procedures/total-hip-replacement