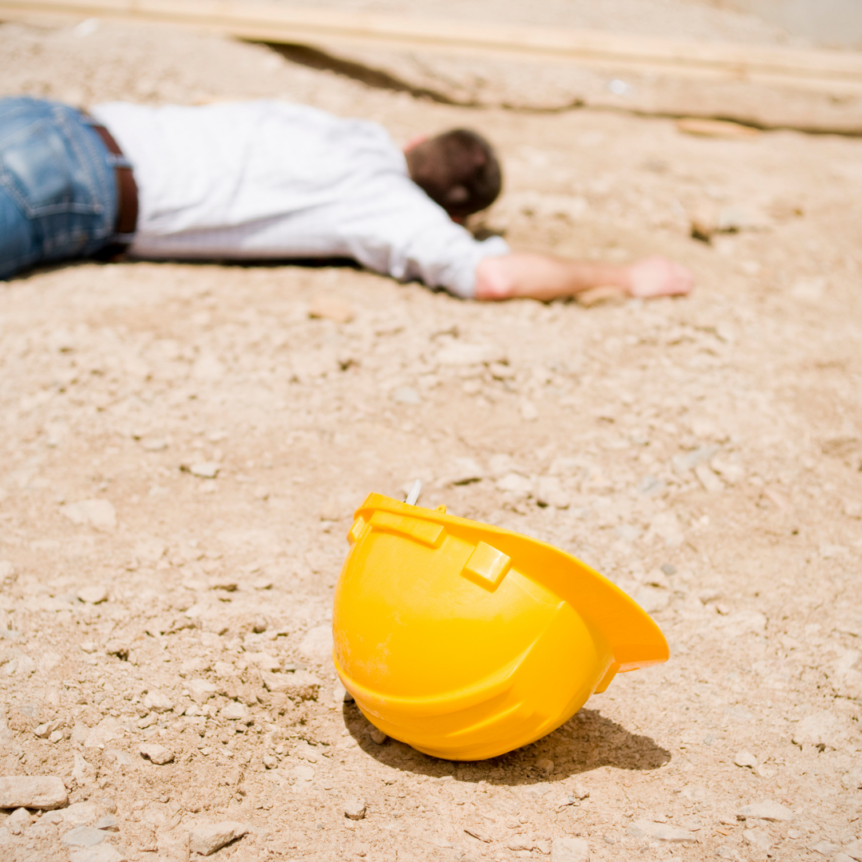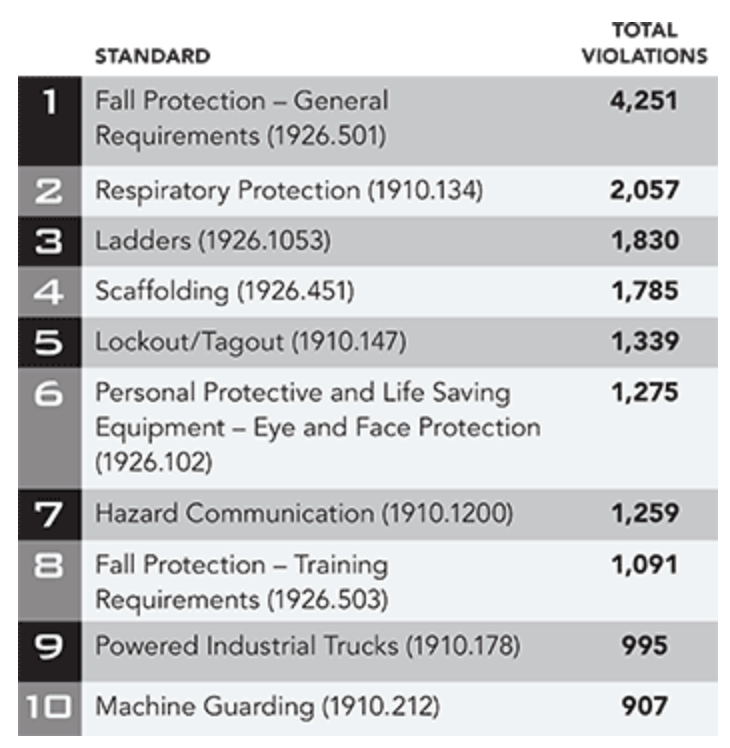 Falling from heights, while more common in a construction or manual work environment, can also take place in other environments such as offices and retail outlets. According to OSHA, these types of falls are the largest cause of occupational fatalities in the construction industry, accounting for 566 out of 1623 occupational deaths in the U.S. A lack of fall protection is also the most frequently cited violation by OSHA for the past 11 fiscal years.
Failure to Protect Employees
The numbers make one thing evident: The risk of falling from heights is not being adequately managed by employers. We have handled countless cases involving falls from heights where our clients have died or suffered catastrophic injuries requiring lifetime medical care.
Falls are Serious and Costly
According to the CDC,
One out of five falls causes a serious injury such as broken bones or a head injury.
Each year, 3 million older people are treated in emergency departments for fall injuries.
Over 800,000 patients a year are hospitalized because of a fall injury, most often because of a head injury or hip fracture.
Falls are the most common cause of traumatic brain injuries (TBI).
In 2015, the total medical costs for falls totaled more than $50 billion.
The Danger of Falling
Injuries caused by falls are more likely to be life-threatening than most other types of injuries. Other causes of work related injuries (overexertion, machine or vehicle accidents, lacerations, etc) are more likely to cause injury to only one part of the body, while falls from heights are more likely to affect the whole body and/or vital organs.
The likelihood of surviving these types of work-related falls can be low, depending on the height from which the worker falls. But even if the worker survives, he or she will often be left severely disabled. As you can imagine, these catastrophic injuries are devastating for the worker and his or her loved ones.
While other types of workers' compensation accidents may be more common, falls from heights are much more likely to be fatal than other accidents. Unfortunately, most employers do not place sufficient focus on fall prevention so that the number of fatalities and catastrophic injuries remains high.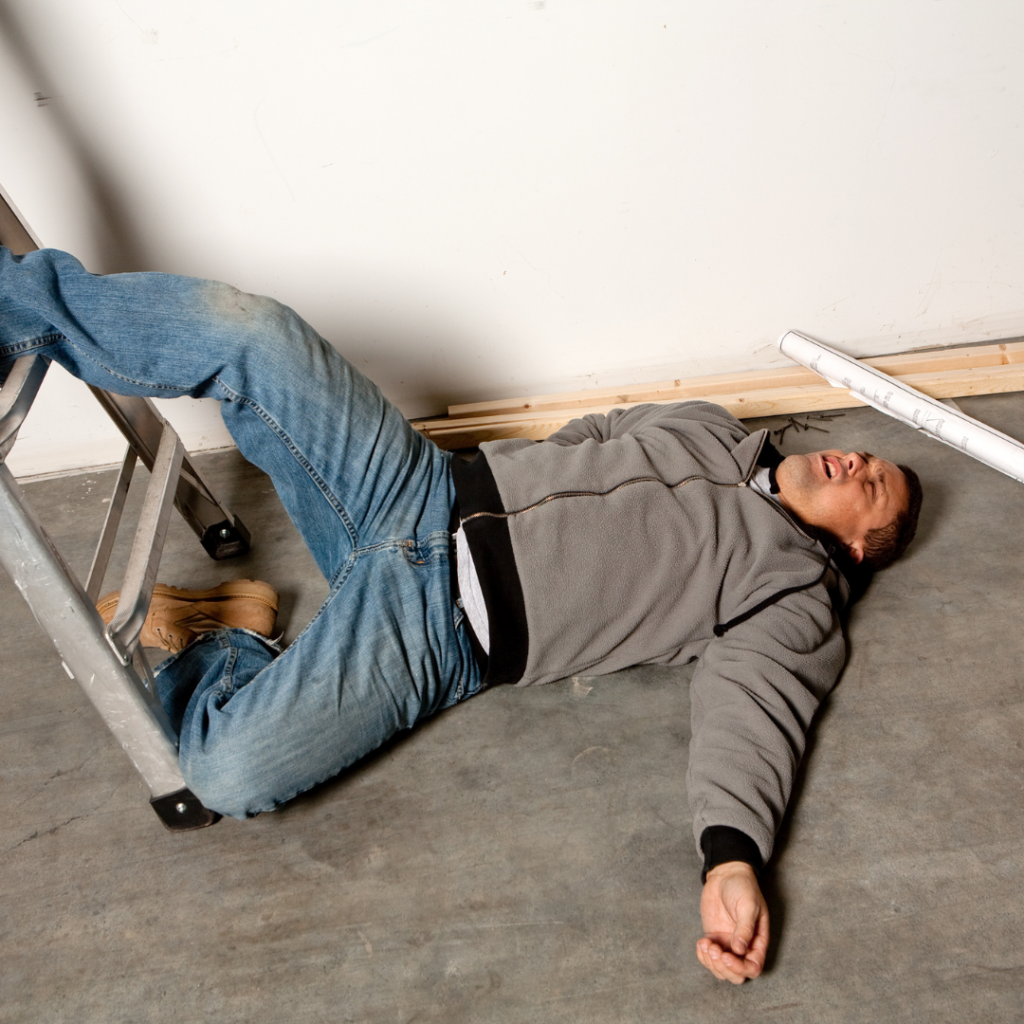 Why is Fall Protection Important?
Falls are among the most common causes of serious work related injuries and deaths. Employers need to set up the work place to prevent employees from falling off overhead platforms, elevated work stations or into holes in the floor and walls. If a good safety plan that includes comprehensive training, instructions, and guidance is not implemented, falls from heights will continue to pose a serious risk for Georgia's workers.
If you, a loved one, or friend has suffered a serious fall at work, we can help.
Call the experienced attorneys at Sadow & Froy today. 770-984-8900
---
SADOW & FROY SOLELY REPRESENTS SERIOUSLY INJURED WORKERS IN WORKERS' COMPENSATION CASES. THE HIGHLY RESPECTED LEAD ATTORNEYS ARE ON SEVERAL "BEST OF" LISTS INCLUDING ATLANTA MAGAZINE'S SUPER LAWYER LISTS. BOTH ATTORNEYS HAVE RECEIVED NUMEROUS INDUSTRY AWARDS. TO SEE IF YOUR CASE QUALIFIES FOR WORKERS' COMPENSATION BENEFITS, VISIT OUR WEBSITE FOR A FREE EVALUATION.