Top Five Types of Accidents that Result in Catastrophic Workers' Comp. Injuries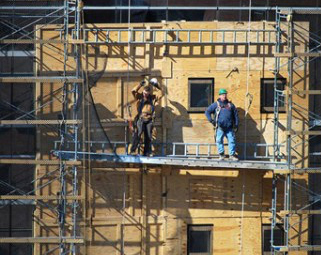 Catastrophic injuries can happen anywhere to anyone. Safety National, the largest provider of excess workers' compensation coverage for self-insured employers in the United States, recently compiled data regarding which types of injuries accounted for their "large workers' compensation claims". Safety National defined "large workers' comp. claims" as those where Safety National incurred costs of over $1 million over and above the underlying employer's retention, which for the claims reviewed, ranged from $225,000 to $3 million.
According to Safety National's claims data, five types of accident accounted for 86% of their catastrophic injury claims:
24% Motor vehicle accidents: Employees who drive have significant exposure for catastrophic injury claims. Often these are single vehicle accidents where the driver lost control due to road conditions. Interestingly, since Safety National insurers many municipalities, many vehicle accidents involved police officers where the injuries sustained were likely a direct result of the officers not wearing a seat belt.
24% Falls: Most of the catastrophic injury claims involved a fall from a significant height. However, catastrophic injures also resulted from simple slip-and-falls where workers struck their head causing a brain injury or landed wrong causing a spinal cord injury. These types of claims happened anywhere, including schools, retail settings or when employees were just climbing the stairs in office buildings.
20% Struck by: This category includes a wide variety of potential causes, including situations where workers were struck by machinery, falling objects or a vehicle (where the employees were not operating the vehicle themselves). A significant number of claims involved municipal workers who were struck by vehicles while performing roadside maintenance and other activities. However, catastrophic injuries also resulted from workers being struck while crossing the street to a parking garage or being struck by a falling object while in a warehouse.
10% Criminal acts:  Most, but not all, of these injuries involved police officers being shot in the line of duty. Others involved retail store or school employee, particularly in mass shooting situations.
8% Burns: Severe burns can occur in many different occupations, ranging from industrial settings to food service. The costs of these claims are extremely high in the first two years because of numerous skin graft surgeries.
The remaining 14% of catastrophic claims came from a variety of causes. These included brain injuries caused by severe food poisoning and flesh-eating bacteria contracted from a simple scratch. In addition, medical complications from minor surgical procedures have led to brain injury claims.
If you, a family member, or someone you know has suffered a catastrophic injury, we can help. We have a proven track record. Our early involvement in catastrophic and serious injury cases has been highly instrumental in providing top quality medical care and maximum settlements for our clients and their families.